New products: Glazen Tulp Award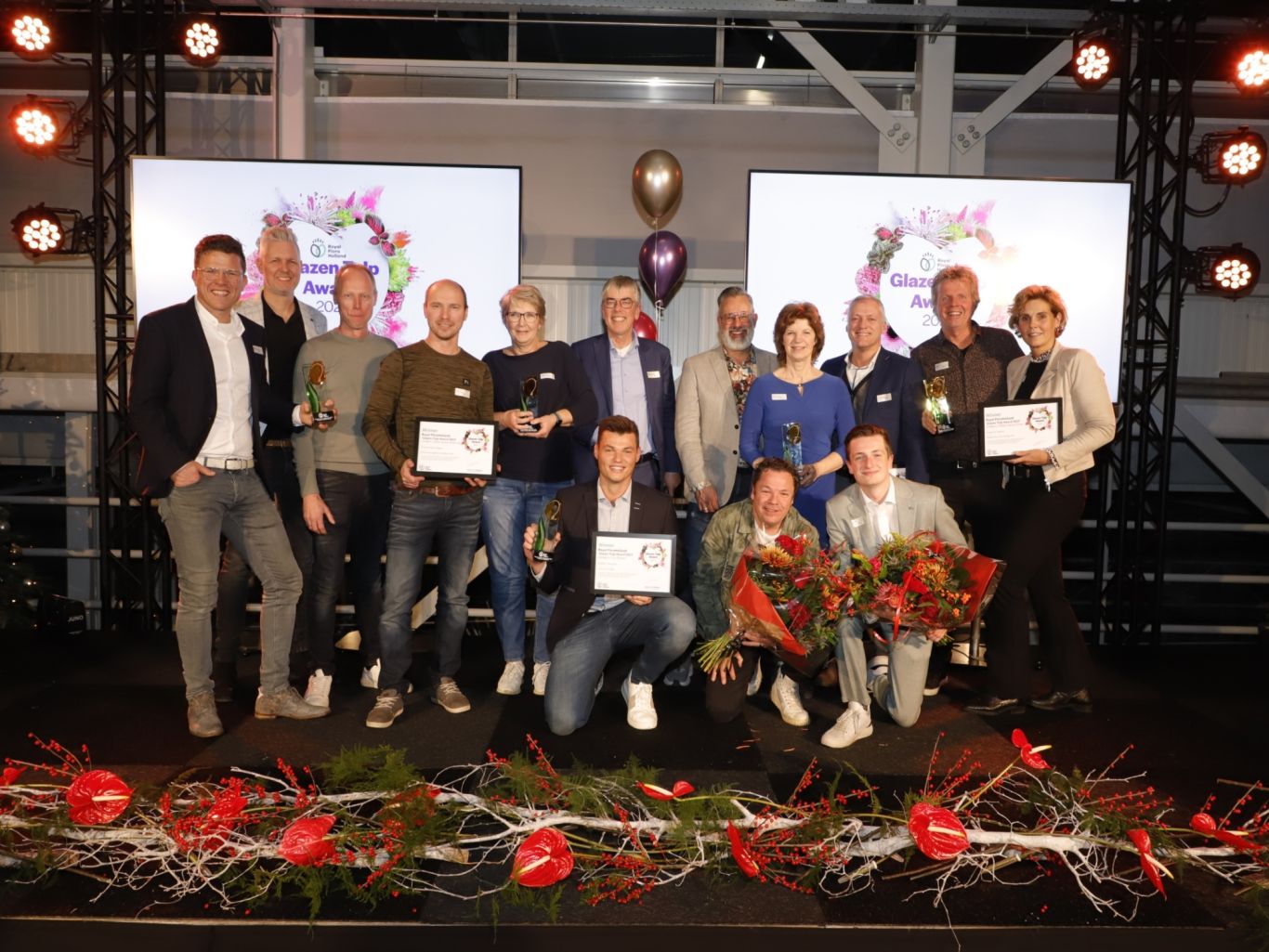 The Glazen Tulp is an Oscar-like award for the best market launch in various categories within the floriculture sector. The campaign ran all year, products were nominated, votes were cast and we now know who won the Glazen Tulp Award 2022. Winners were announced in five categories: cut flowers, flowering houseplants, green houseplants, garden plants and concepts. Let us highlight the winners for you and tell you more about the products and concepts.
Cut flowers
The Bredefleur nursery is the winner in the cut flowers category. They scored 54 points with the product Lilium Apricot Fudge. The jury described the flower as innovative and a real star in the lily range. With its stunning orange flowers, this unique lily has a massive WoW factor and is a must-have in any lily collection. This flower's shape is unusual. As a florist you can really stand out with this Apricot Fudge and make a statement in a bouquet!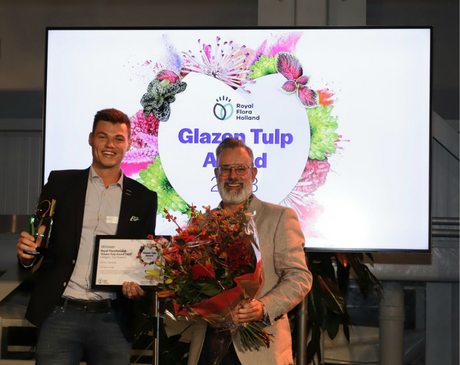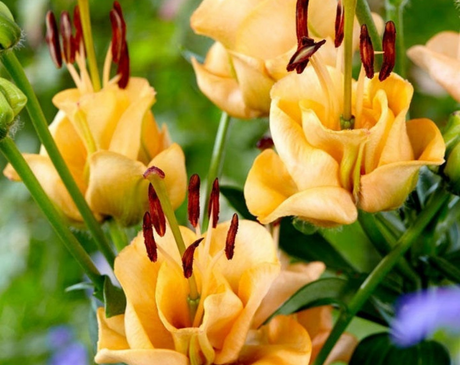 Houseplants
Both green and flowering houseplants are categories in which products have been nominated for the Glazen Tulp.
Green houseplants
Of the 11 finalists in the green houseplants category, the winner was Richplant BV. They won with the product Geogenanthus ciliathus 'Midnight Pearl'. Geogenanthus ciliathus 'Midnight Pearl' is an exceptional and extremely rare houseplant with utterly unique colour-changing foliage. The plant's shiny round leaves turn almost black, giving the plant an eye-catching Gothic look.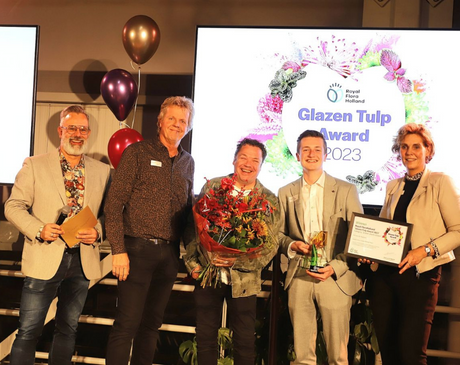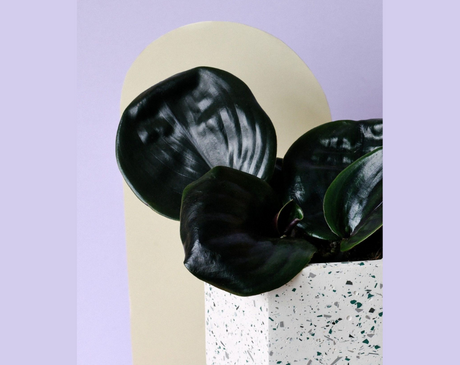 Flowering houseplants
De Hoog Orchids won the Glazen Tulp for their product Rhynchostylis gigantea Aromatique Evoke. The jury considered the product to be commercially innovative with a beautiful soft and fresh scent. This plant has a real botanical look!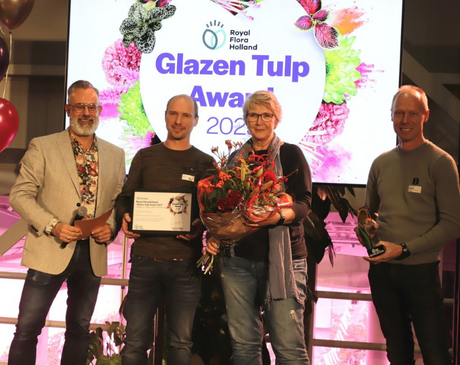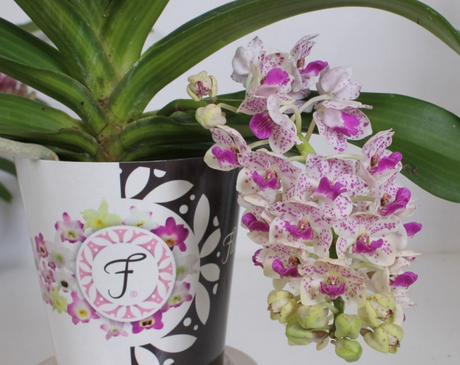 Garden plants
The jury considered Celosia Hot Topic Reef from grower Ammerlaan-Sosef BV to be an underappreciated plant for use in the garden and borders. This plant offers an unusual colour, and is an addition to the garden plant range. Combined with the right planting, this Celosia adds value in the garden and borders.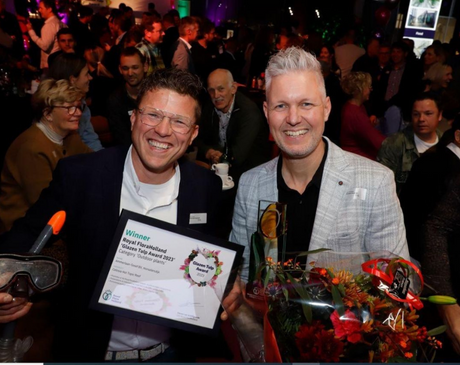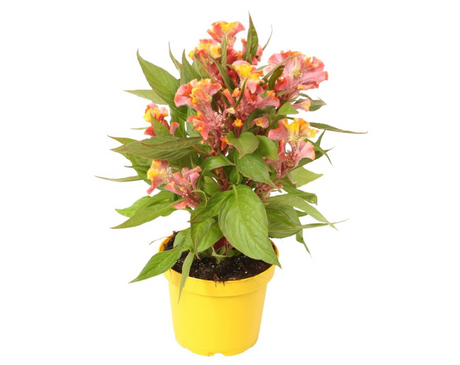 Concepts
Grower Griffioen won the Glazen Tulp in the concept category with Tegeltje Groen. This is a ready-to-use 'paving out, plant in' solution with three sustainably grown perennials in a gift tray which can be used to replace three paving slabs. The jury considered this a modern interpretation of paving out, plant in. The jury were very intrigued by the fact that this concept can be used by municipal councils and retailers.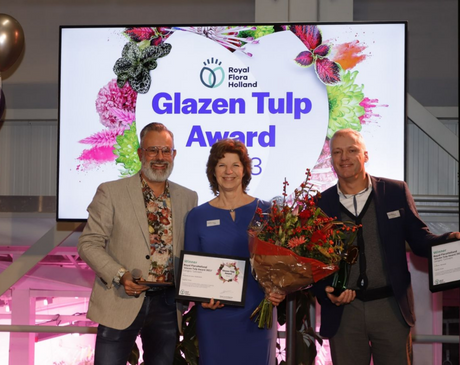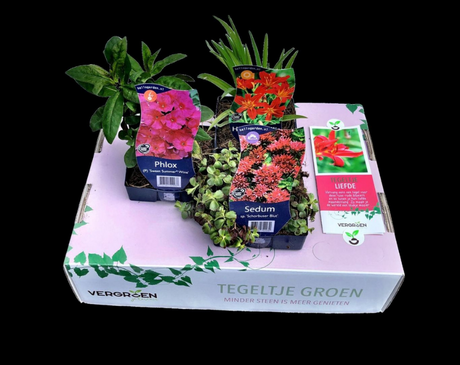 Obviously we are keen to make these new and unique products available to you! If you're interested, please contact your account manager.