If your customer has forgotten to pot up spring bloomers in the autumn, don't worry - there are plenty of flowering potted bulbs available in January and February: grape hyacinths, early daffodils, crocuses, hyacinths… Fun for on the patio, and they can also be planted in the garden after flowering. They can be displayed indoors as well. So there are plenty of options with bulbs! We would like to tell you more about the bulbs and show you the beautiful things you can create with them for your customers.
Spring indoors with potted bulbs
Potted bulbs bring Spring into the home. Here are a few tips in order to enjoy bulbs optimally indoors:
Potted bulbs can cope well with sunlight. But if a bulb is placed directly behind the glass in a spot with a lot of sunlight, the flower will grow especially fast. We therefore recommend finding a cooler spot in the home.
Water the bulb twice a week, because it likes damp soil. As soon as the flower blooms, it's a good idea to water it three times a week.
A suitable room temperature is between 17°C and 22°C. Never place a flower bulb near a source of heat, because that also causes the flower to grow more quickly.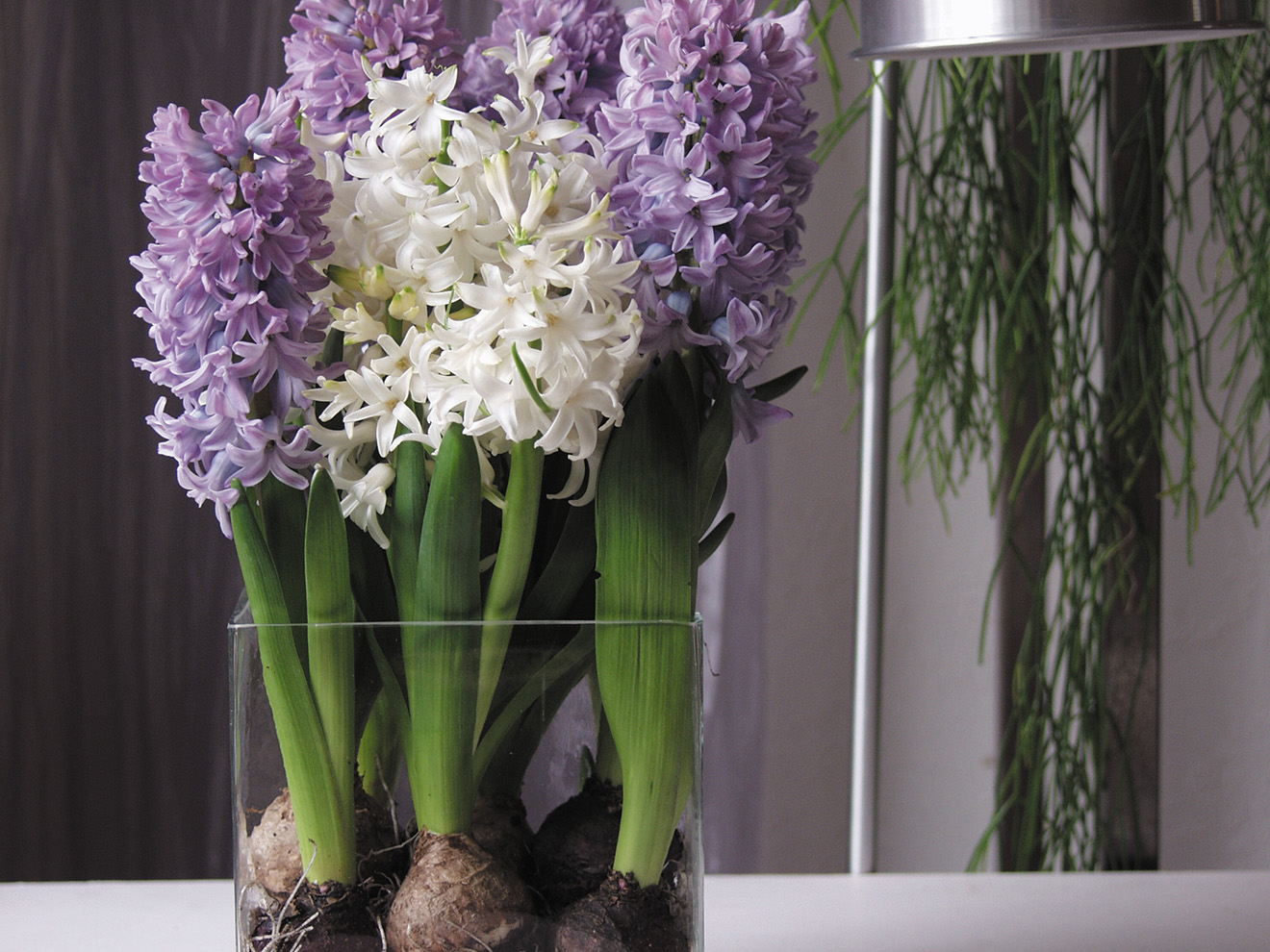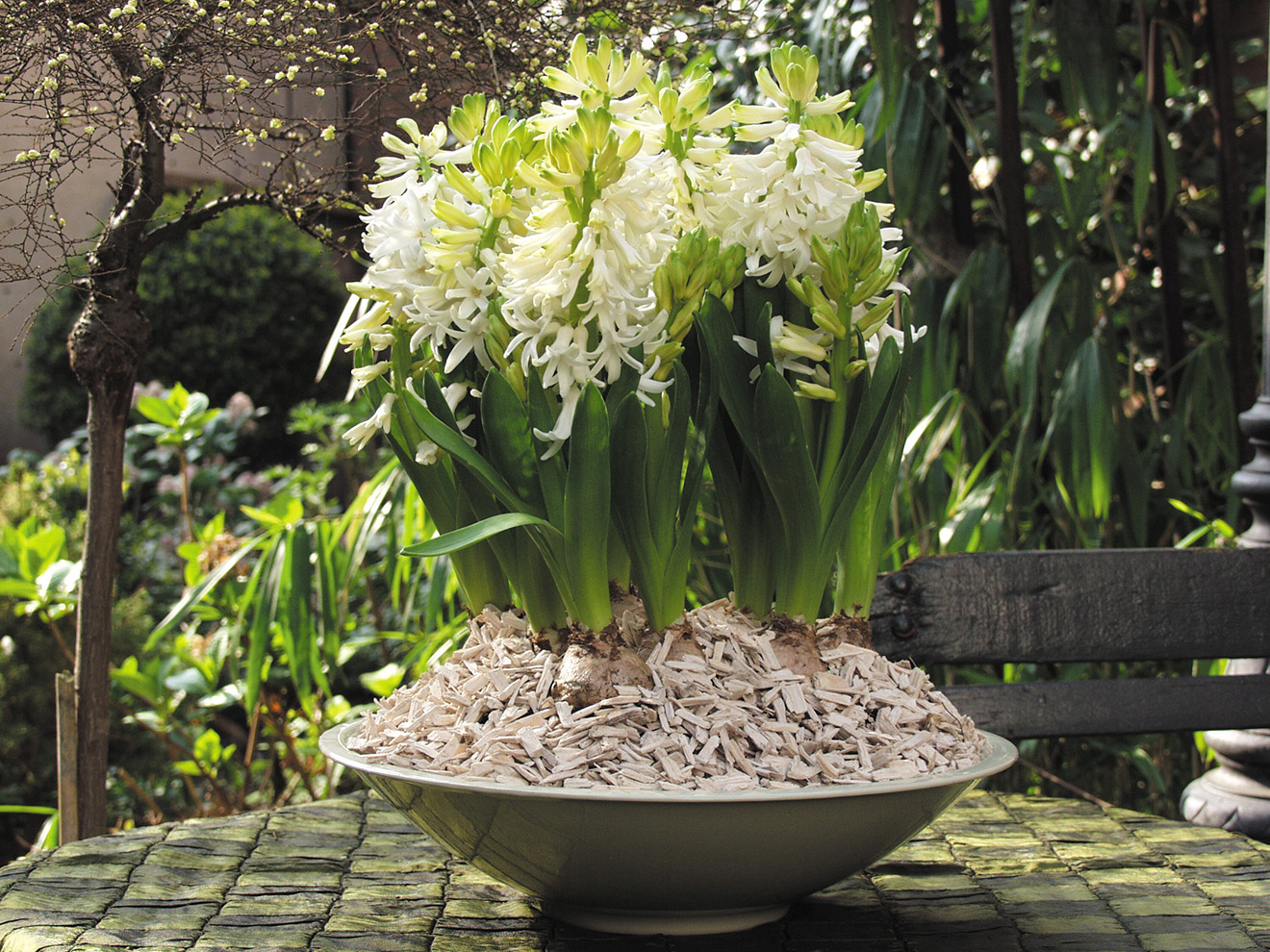 Enjoy spring outdoors with flower bulbs
The bulbs are also suitable for use outdoors. If you place them in a basket or container or plant them in the soil, this immediately creates a cheerful atmosphere in the garden or on the balcony. Because it's still cool outside in the months from January to April, you can enjoy the bulbs for a long time.
Tip: They can easily tolerate temperatures from around 2°C upwards. But do bring the bulb flowers indoors during a lengthy period of night-time frosts.
Supplier Flowerboost
Our supplier Flowerboost has fantastic potted bulb mixes which we also offer in our webshop. This supplier produces potted bulbs with loving care. Read more about Flowerboost in our blog.
We would love to provide you with some inspiration of how you can work with flower bulbs and offer your customers fabulous arrangements.